Collabhouse
A marketplace and collaboration platform for music makers and influencers
Collabhouse is a platform for music licensing and promotional purposes where music makers and content creators combine their talents to grow and earn money together. This is done by collaborations (collabs) with each other, where music from music makers is used in content from content creators to enrich and increase streaming, social and royalty income.
Go to Collabhouse
Product
Platform, NFT Market
Activities
Design sprint, UX & UI design, development
Different services for music makers and content creators
The platform delivers value to users in several ways. Music makers can easily upload and distribute their music to all major streaming services. The Music Library is a place where content creators can buy the copyrights of a song to enrich their content. On the Collab Market music makers and content creators can get in touch with each other to enter into collaborations. Users can decide for themselves how and under what conditions they will be paid for their music or content.
Whatever services you use, everything can be found in My Collabhouse, where users have a clear overview of all their tracks, collaborations and 'income streams'.
Search and find tracks easily to enrich your content
Collaborate with an influencer that suits you
Real-time information about streams and income
NFT Market for collectors
Even if you are not a music maker or content creator, you can visit Collabhouse, namely in the NFT Market. Here, anyone can invest in music by purchasing NFTs, which entitle them to a share of a track's royalty income. Music makers can decide for themselves what part of their future royalty income they want to sell through NFTs. The more views or streams a track has, the more income will flow to the music maker and the NFT collectors.
Search for tracks with royalty splits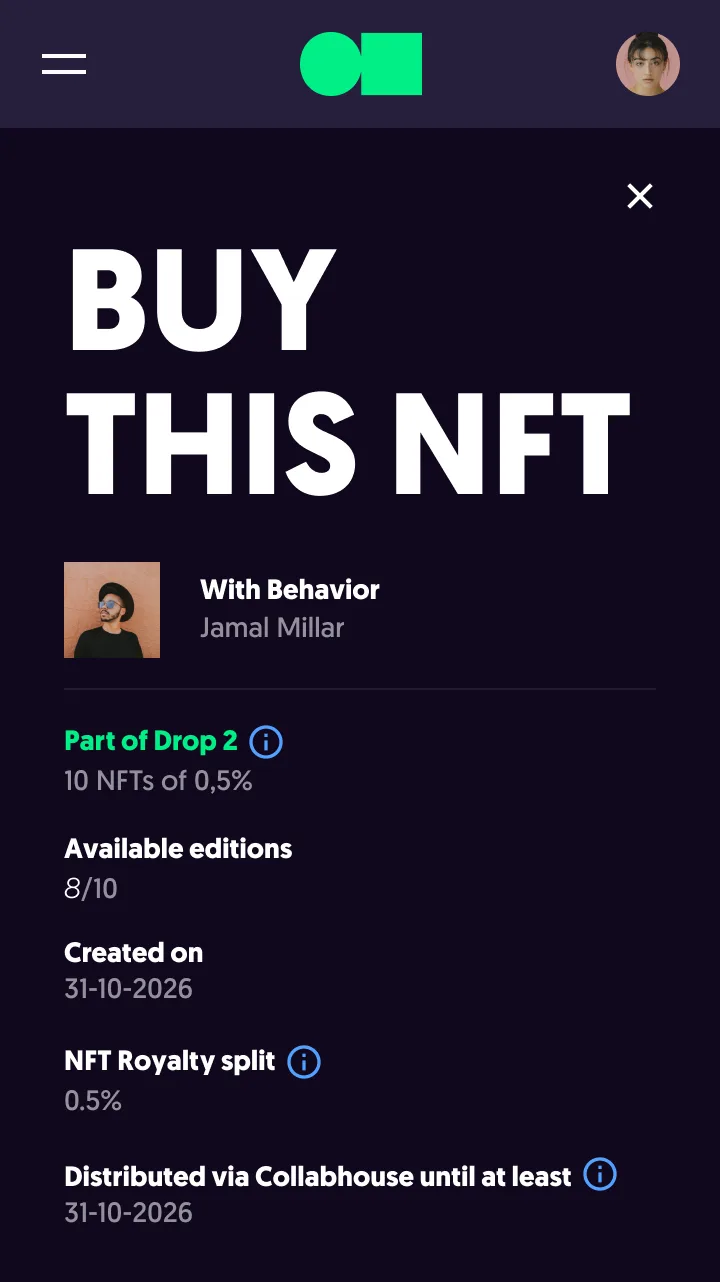 Buy NFTs of tracks you believe in
Do you have a challenge?
We're happy to help you on your way to a solution.
Pick our brains during a free consultation.
Solution-focused advice without obligation.